This page will be updated once the anime comes out. The anime is supposed to come out in 2016.
This anime is based on the ReLIFE Manga
This is one of the most anticipated anime of Summer 2016, considering its comical nature and interesting plot. The anime is an adaptation of the web manga.
Anime Trailer
Edit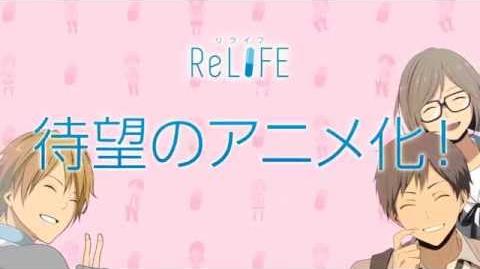 The anime adaptation of ReLIFE is set to air sometime in
2016
.
The
exact date
is
July 1st.
For more information on the anime, visit Anilist or visit MyAnimeList
Where to watch the anime
Edit
You can stream it on Crunchyroll.
Ad blocker interference detected!
Wikia is a free-to-use site that makes money from advertising. We have a modified experience for viewers using ad blockers

Wikia is not accessible if you've made further modifications. Remove the custom ad blocker rule(s) and the page will load as expected.